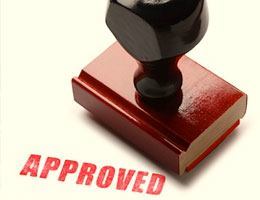 Knowing that the online casino that you chose to put your money with is fully licensed makes you feel a whole lot safer and gives you peace of mind when gambling. It's natural that you will want to feel that the site you are playing at is reputable and secure, and licenses offered by offshore gambling jurisdictions such as Alderney or Malta certainly are able to offer that feeling of security.
The best way to ensure that the casino you choose is licensed is simply to look out for the information at the bottom of the homepage or in the 'About Us' section of the site. A casino that is licensed is proud of the fact, and will let you know by clearly displaying the information. If you are not sure, ask customer support, but in general, I'd avoid sites that don't have clear information about their licenses.
By playing in a safe and secure gambling environment, you'll be able to concentrate more on your game than on the question on whether you are being protected at the site. Licensed sites need to meet tough standards, including the security of financial and personal information, and this goes a long way in giving you the quiet and confidence that you need to pursue your online gambling entertainment.