Welcome to my website!
About The Site
CasinosUK.org began life as a labor of love by one online gambler who wanted to share her experiences with a burgeoning community that is often short-changed when it comes to sincere, independent commentary about the many operators out there. Over time this website has grown to such an extent that outside help was required, and fortunately the cavalry arrived in spades.
I now have more than 10 years of experience in the online casino, online poker, and online horse racing fields. Online gambling operators are known on a personal level, and there is a level of accountability that our site visitors appreciate and benefit from.
CasinosUK.org was created in order to give online gamblers an opinionated voice, and that voice has only grown stronger and more strident in recent years.
The reviews that are written are still authored by actual online casino players, and we do not pull our punches. If an online casino is not recommended by us then there is probably an excellent reason for that silence, unless of course it is brand new or flying under the radar, in which case we'd love to hear from you if you have something positive to say about an Internet casino that we haven't mentioned.
About Me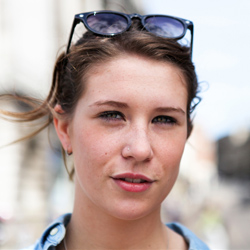 I started to take an active interest in online casinos in 2006 when a friend showed me that he had started to play slots online. I thought he was joking! Pretty soon the bug bit me and I started experimenting myself. What struck me most was the choice of games and casinos. I found it very confusing at first and it took me some time to figure out which sites were safe and which game providers one could trust (there seems to be a new one every other month).
That was when I though of setting up this website. I knew that there had to be many people out there who had the same questions as me so why not share what I know? It took me a few years to get my act together and I hope that sharing my knowledge will help other people have a safe and fun experience
I still play slots at my local club. My favourites are still 5 Dragons, Queen of the Nile and 100 Pandas. Due to licensing issues, these games cannot be played online, but you will find that the online casinos I suggest have more than suitable replacements. In fact, I find that some of the games with similar themes are even better online. I split my budget for the slots about 50/50 between games at the club or pub and online slots. I operate a strict budget, and so should you. For me, playing slots ultimately comes down to having fun. I urge you to think about seeking help if you think you play slots for any other reason than the fun element."
Please email me with any questions or suggestions. I am here to help and even just to have a chat.
Cya, Colleen.