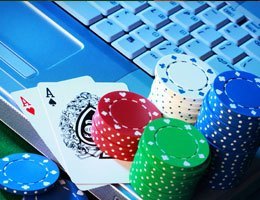 I am a self confessed online casino fanatic and there are lots of reasons why I love this pastime. Here are some of my favorite motives for playing online:
It's convenient: When I feel like playing a game of blackjack at 2 am, I can access my favorite online casino in a matter of seconds and find at least a dozen different versions of the game. Not only can I enjoy hours of fun at any time of the day or night, but nobody will care if I'm wearing matching pajamas or not!
The variety is great: Nothing beats the wide range of games that online casinos offer, not even the biggest casinos on the Vegas strip. I can find games at literally every level and every wagering limit so that my bankroll is never too large or small or enjoy a game.
It can be free: Playing for real money (and winning it!) obviously adds an exciting element to my online gaming sessions. However, I have to admit that there are times in the month where I'm slightly broke but I don't want to give up on my online gambling fun. Amazingly, these sites give you the chance to play your favorite games for free so that you don't miss out on all the fun. Another good reason to try out games for free is to familiarize yourself with new games so that your skills are honed before moving on to real money action.
The social life is great: Thanks to the chat features at online casinos, I can find myself communicating with players from Japan, the UK and Hungary – simultaneously!
The payouts are better: Because they don't have huge overhead expenses, online casinos can afford to pay out better than live casinos. It is not uncommon to find online sites with payout rates at 97% and beyond.